The Unmanned aerial vehicle (UAV) industry proceeds to expand as drone technology utilization becomes widespread worldwide. Businesses employ aerial inspections, drone surveys, drone images, and drone videos as a vital tool for maintenance and marketing. There are countless Drone Companies in India, delivering their services to numerous industries such as Construction, Railways, Agriculture, etc. However, it is necessary to hire an operator that accomplishes your vision. It is frequently challenging to determine the appropriate drone operator, so we have compiled a few components to recall before choosing an operator.
Are the Pilots Licensed and Certified –

 Numerous people can master the art of flying drones. However, it would be best to assure that your drone service provider is certified, reliable, and extremely qualified to tackle complex inspections. Drone pilots should defeat obstacles faced by complex installations or harsh climate conditions to ensure your projects are being implemented swiftly with no added costs. Drone pilots need to examine and ascertain all the internal and external risks, notably in the Mining Exploration Drone pilot certification is required to fly commercially and is also crucial for operating outside the standard regulations.

Research Previous works or projects –

 It is an excellent and practical idea to examine past projects of a related concept like yours to thoroughly understand your expectations. It is also beneficial to analyze some of the recent drone surveys, and Aerial Inspections done by the drone operator or service provider to indicate their expertise. Researching projects enables drone service providers to realize the equipment and resources required for the best shots.

Public insurance/Flight authorization –

 The Application of Drone Technology demands specific aviation civil liability to operate in public locations. You will not be permitted to fly unless your Drone Service Provider has the appropriate insurance or authorization from the central/ state boards for flying. It is also essential to establish the terms of liability for operations, who will take responsibility, and insurance coverage. The most reliable drone pilot should attain the appropriate insurance for your project.

What are Capabilities and Limitations –

 It's vital to ensure that the drone company assists your project demands successfully. Various UAV operators have certain constraints in terms of the type of service they extend. For example, some may not deliver the kind of work you desire, lack the appropriate camera equipment, possess the skills necessary, etc. Thus, it is beneficial to get in touch with an operator, weigh their capabilities and limitations, to make a knowledgeable decision.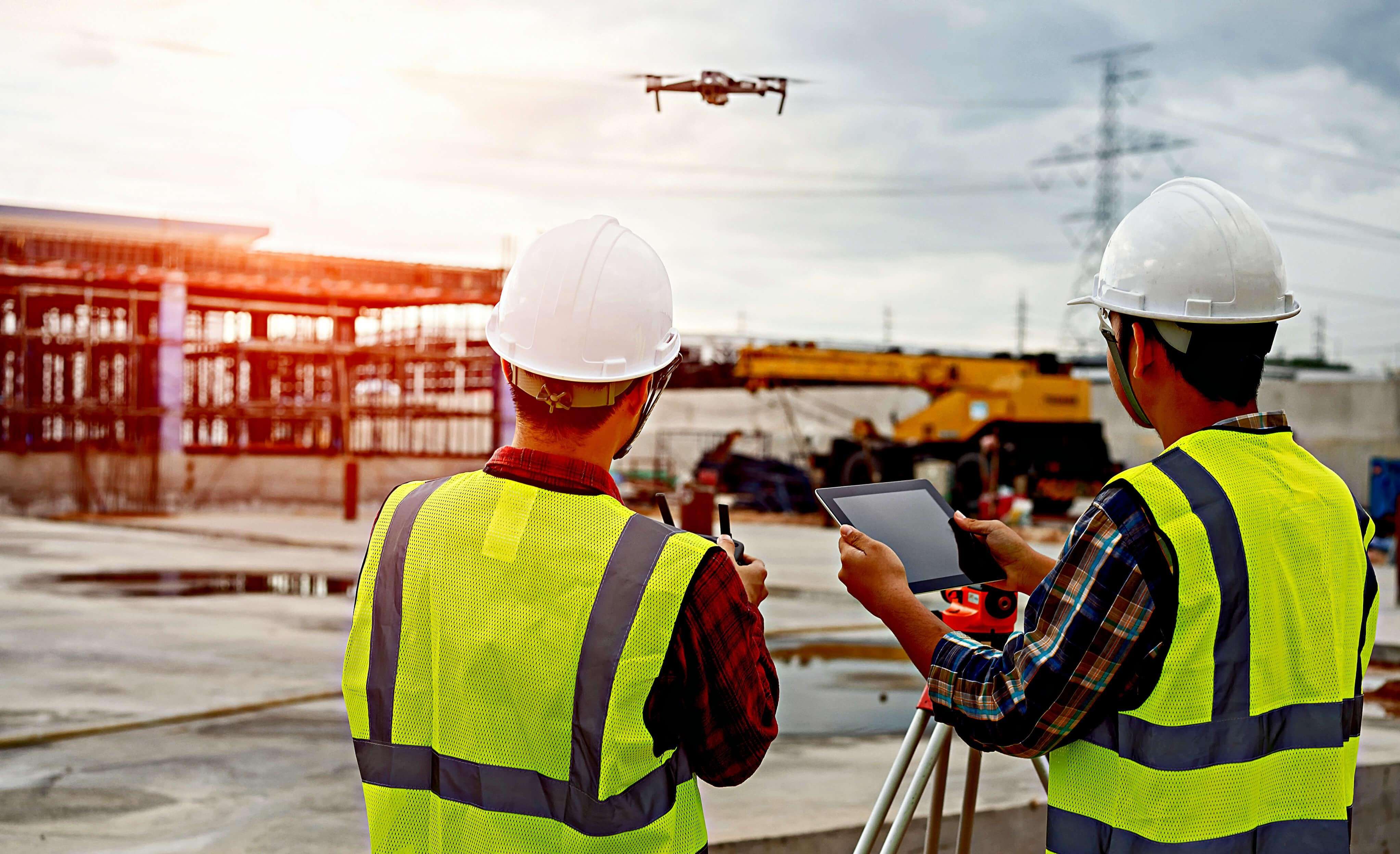 Aviation Audit Report and Reputation –

 Through the aviation department, you can gain insight and obtain an accurate statement about the drone company's operations—safety reports and issues, staff training, aerial inspection processes, etc. Based on their past experiences and practices, you can ascertain whether the drone operators are trustworthy and reliable. This data will encourage you to bypass any further expenses, time delays, inaccuracy of data from unreliable drone service providers, and help you make the right choice

Should have Professional-Grade Inspection Drones

 – The nature of the equipment employed plays a significant role in delivering high quality and data accuracy. For example, while a quadcopter is excellent for easy assignments like capturing drone images, they have their constraints during aerial inspections. Quadcopters are said to hold more substantial safety hazards, especially if it's rotors fail. Ideally, drone operators should utilize professional-grade hexacopters or octocopter for a safer flying experience. Routine maintenance and upgrades of equipment are required to inhibit the failure of hardware, delay, or incorrect inspection data acquisition.

Adequate Resources, Experience, and Workforce – 

There are plenty of well-established Drone Companies in India. However, it is still important to reflect on their past experiences through testimonials and references for their services' honest opinions. Discover whether the operator and crew have the necessary potential, abilities, and resources to match your specifications and deadlines. It is also profitable to ascertain whether the drone service providers can assemble varied resources and their crew in separate locations.

Experience in performing Inspection of sites – 

The UAV operator must have flight logs and additional completed projects comparable to yours to confirm that they can adequately investigate a PV system or task like yours. Understanding the information above will limit the selection of a less equipped or less qualified drone operator. Not only that, but you will also obtain a more comprehensive understanding of the drone operator's technique of work.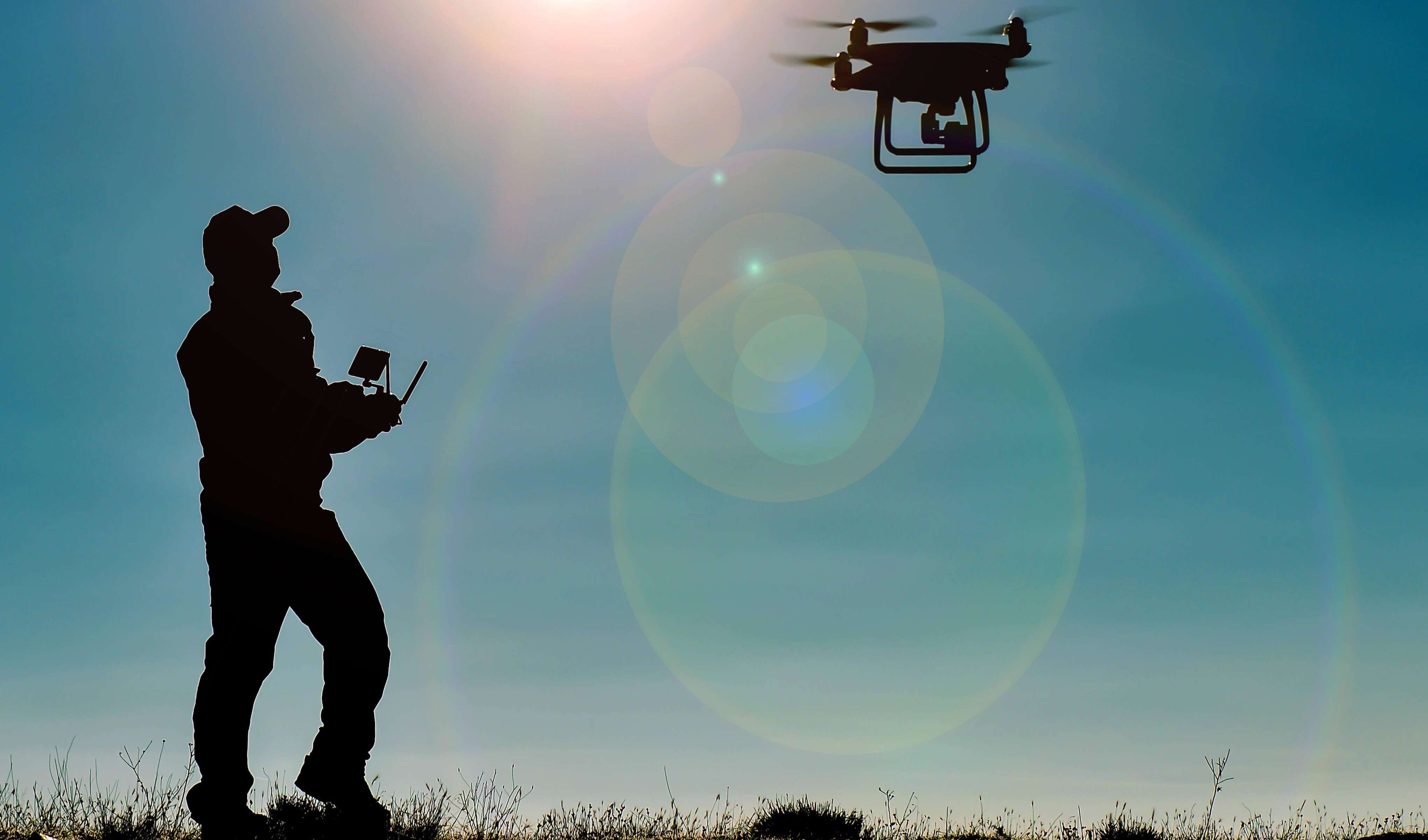 Equipment you're going to use in the Workflow or Deliverables – 

The material used for your projects is an important aspect to consider while selecting your drone operator. They should prioritize UAVs with a tremendous resolution, radiometric systems, suitable lenses, and relevant, high-quality sensors. The drone must be a commercial level drone equipped with flight operation software to obtain precise data. The software and results need to be harmonious with the existing systems. Depending upon your purpose for drone surveys, this ensures that the company can deliver the kind of knowledge necessary.

Cost Structure – 

A few critical elements to consider before choosing from numerous drone providers would be their operation service fee. It would benefit if you knew how the provider charges their services, like whether they according to the time taken or a fixed cost. You should be conscious of additional charges for imagery production services as well. In case your project entails them to re-allocate their resources and equipment, will their travel expenses be compromised in the fixed cost, or are they invoiced individually? Understanding the above conditions would improve transparency and build a steady relationship with the provider.

Flight Hazards –

 Aerial Inspection and drone surveys have taken over traditional inspection techniques due to their efficiency, safety, and accuracy. However, it is essential to recognize and notify service providers of known flight risks from towers, guy wires, power lines, overhead cables, terrains, closeby airports or helipads, low flying aircraft, uncooperative neighbors, wildlife, etc. This knowledge would encourage them to perform accordingly and acquire expected data.

Jobsite –

 Apart from notifying the service provider about flight hazards, it is also necessary to convey information about where your project will take place (address & latitude/longitude), boundaries, and ground access. Specific details on the area to be surveyed will help your drone service provider build strategies and obtain resources.

Reports in the required format –

 An inspection record presents relevant knowledge for customers and establishes a foundation for decision-making. During inspections, drones accumulate vast quantities of data that must be portrayed in the appropriate form so that clients can quickly analyze and interpret data. For this very transformation, companies use drone inspection softwares. The outcomes should make it simple to recognize defects and their positions to facilitate repair and maintenance tasks. By adopting cloud-based reporting platforms, drone companies can furnish hard copies, soft copies, and online versions of the same data. You need to ensure that the kind of reports provided align with your requirements

Post-production editing or How post-processing managed –

 The last thing to retain is the sort of photography or footage derived from the project. There is generally a noticeable variation between the raw footage and the completed output. Editing platforms such as Photoshop edit the flaws and present them in a very professional manner. Whichever software is employed by your drone service provider, it should adequately detect, classify, and prioritize the irregularities at the level of detail required.